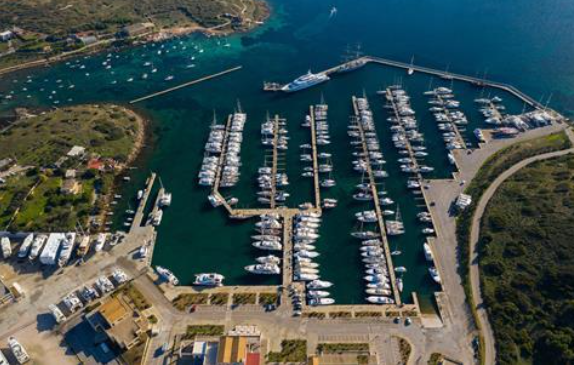 Olympic Marine in Lavrio, home to the 1st Olympic Yacht Show
The 1st Olympic Yacht Show took place in Greece last weekend. The inaugural exhibition was held at Olympic Marine in Lavrio, around 40km south of Athens international airport. Some 60 exhibitors participated and 90 boats were displayed. The new venture was a local event intended primarily for the Greek market.
The sailing segment was dominated by 12 yachts from X-Yachts. The major RIB models were from Technohull and Rock Marine, both Greek shipyards.
Speaking with local exhibitors, IBI learned that although they had been expected, few foreign dealers attended the show.
For a boat show that took place in a marina with big charter fleet, a closer link between the organisers and local charter companies might have been expected in order to drive attendance numbers.
The show, coming at the end of the charter season in Greece, could grow significantly in future years. At the end of September, the charter season is still strong and the possibility to combine sailing vacations with attending the boat show could attract more visitors.
The opportunity for more sea trials, given the location, would also be a worthwhile consideration for future exhibitions at Lavrio.
IBI's 2022 Boat Show Calendar will provide dates for next year's Olympic Yacht Show when announced.
The next boat show in Greece will be the Athens Boat Show which, after last year's cancellation, returns to the Metropolitan Expo exhibition and conference centre where it will run from 8-12 December, organised by Expo One Ltd.
source:IBI