US builder extends partnership with Panama-based dealership Maspor Marine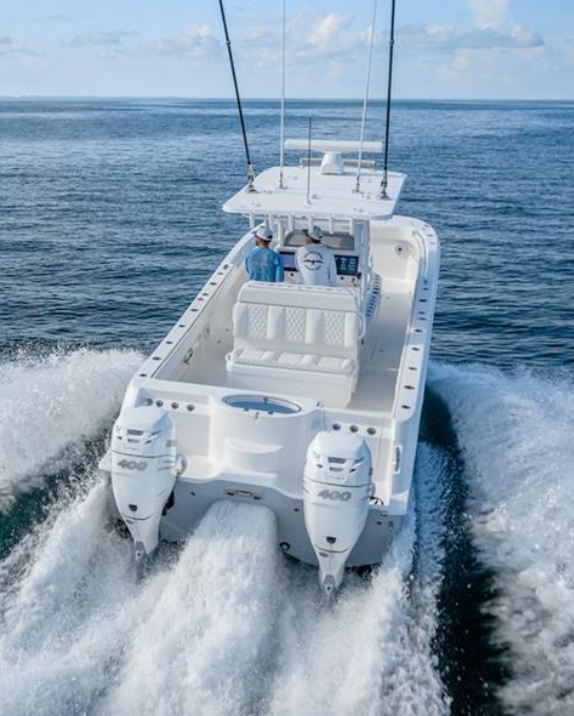 The new partnership with Maspor Marine gives Invincible extensive coverage throughout Latin America
Invincible Boat Company, the premium saltwater sport fishing and high-performance boat brand headquartered in Florida, has expanded its presence in Latin America.
Following the announcement in July that Maspor Marine would distribute Invincible boats in Panama, the partnership has now been extended to a full dealership and will cover the whole of the Maspor Marine network.
Maspor Marine has operations in Guatemala, Belize, Honduras, El Salvador, Nicaragua, Costa Rica, Panama and Mexico, giving Invincible extensive coverage throughout Latin America.
The team based at Ocean Reef Island Marina in Panama City has already taken delivery of an Invincible 42' Open Fisherman and a 37' Catamaran (both boats are sold and are now with their new owners). They have also visited the Invincible factory to see the manufacturing process first hand. This experience, alongside the enthusiastic response to the first two boats, prompted further negotiations about a more significant involvement with the rest of the Maspor Marine group.
"Invincible's expanding range of catamarans is of particular interest to our network," says Maspor Marine's Mauricio Solorzano. "Many of our customers are looking to make the jump from a monuhull to a cat and this is the right time for us to bring them to the region."
Ian Birdsall, VP of international business at Invincible Boats, says: 'As we continue to grow our international presence, we are extremely proud to have Maspor Marine as our partner in the most significant sport fishing markets of Latin America. This brings the Invincible brand to a wider market of discerning customers who expect only the highest level of service and support to back up their purchases. With the strong demand we are seeing from the region, the timing is perfect."
Founded in 2006, Invincible Boats employs over 300 people at its South Florida headquarters where it has a purpose-built factory with showroom facilities. Its portfolio includes 10 semi-custom models from 33ft-46ft in both monohull and catamaran designs.