The latest addition to beiderbeck designs' range of mega catamaran concepts is the 80-metre Columbus2.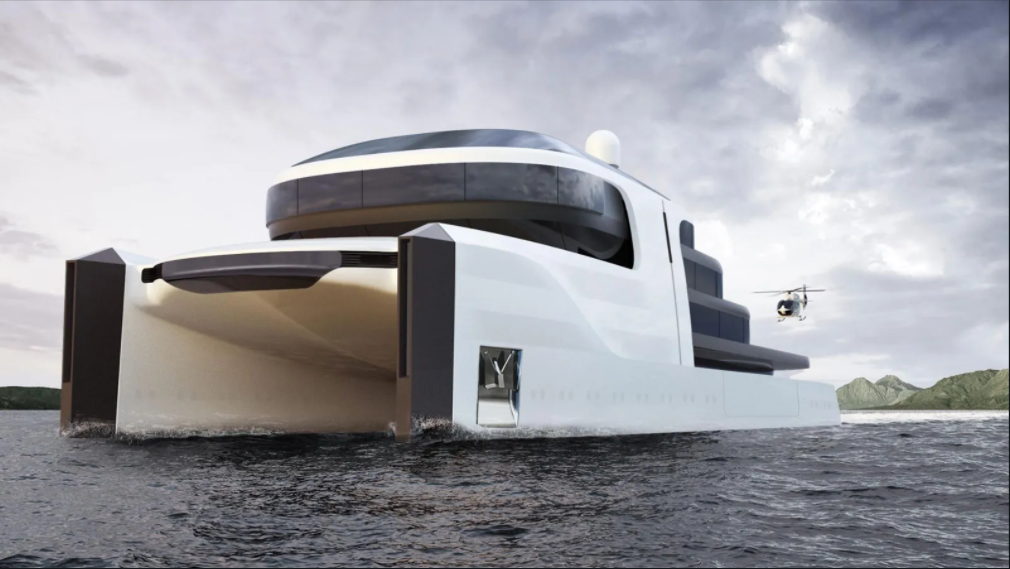 Revealed as one of the studio's latest sustainable yachts, Columbus2 is optimised for resource-saving and sustainable use and uses state of the art technologies and precise German engineering. Powered by a diesel-electric drive supplemented by fuel cells and solar panels, the new concept is built with materials such as glass and a carbon-reinforced aluminium structure to ensure she is as energy-saving and lightweight as possible – a major step towards truly sustainable yachting.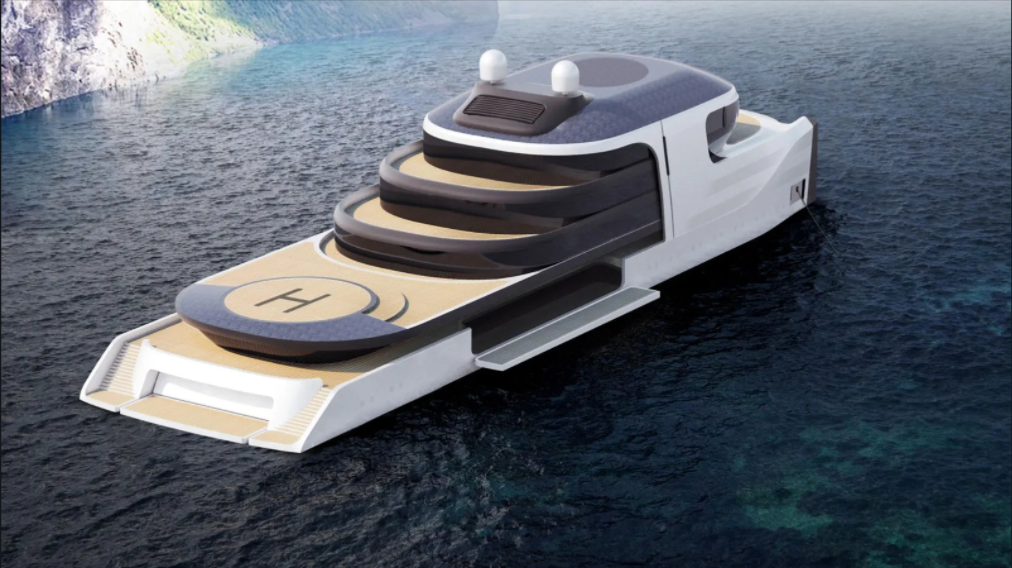 The hull lines follow beiderbeck's consistent style for displacement catamarans in order to guarantee the lowest possible power requirement. Also, by combining large interior and exterior areas with the ability to be almost self-sufficient for long periods of time, the designers have ensured she is a perfect platform for sustainable worldwide trips and expeditions.

Inside the bright, light-flooded interior, guests will find large window areas, including a large observation lounge with an opening roof and its own observatory on the top deck. Within the bridge between the hulls, a lounge can be found with large forward-facing windows which will remain protected and comfortable even when in rough conditions. There is also space for up to 16 overnight guests on board.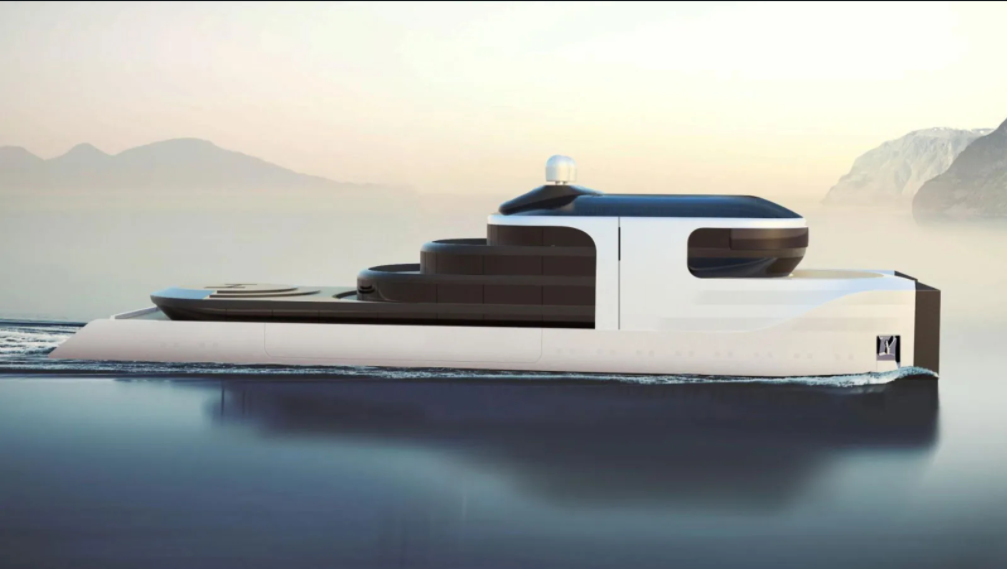 On the upper deck, the helipad can be converted into a party deck or be opened up to reveal the indoor/outdoor pool. Due to the large open space, the platform can also be used as a base for a hot air balloon.
The yacht's large toy storages and large working deck provide space for all kinds of equipment. In addition to ribs and limousine tenders, Columbus2 offers a system for electric landing crafts such as snow and off-road mobiles. Plus, a submarine can be launched via the unique crane system between the hulls.