Dutch yard Oceanco has released new details and renderings of its 90 metre hybrid superyacht concept Kairos, which was developed in collaboration with design studio Pininfarina.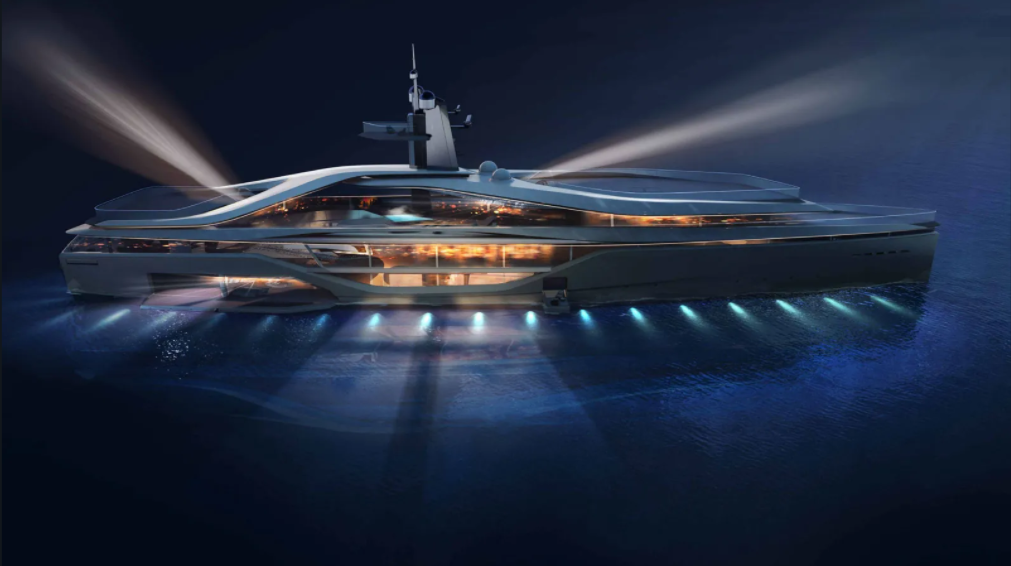 Kairos Oceanco superyacht concept terrace
The update coincides with the 2021 Monaco Yacht Show and comes after the concept was revealed for the first time in March 2021.
Life on board the 90 metre yacht is described as one "without boundaries" by the Dutch yard. "Its exterior has been shaped to evoke a peaceful oasis in which to relax and enjoy time on your own terms," the builder said.
Described as a "floating, living island", Kairos has a symmetrical profile and does not aim towards a "forward direction".
"This elimination of momentum frees those onboard to live fully in the moment, without the sense of urgency to move to a new destination," Oceanco said.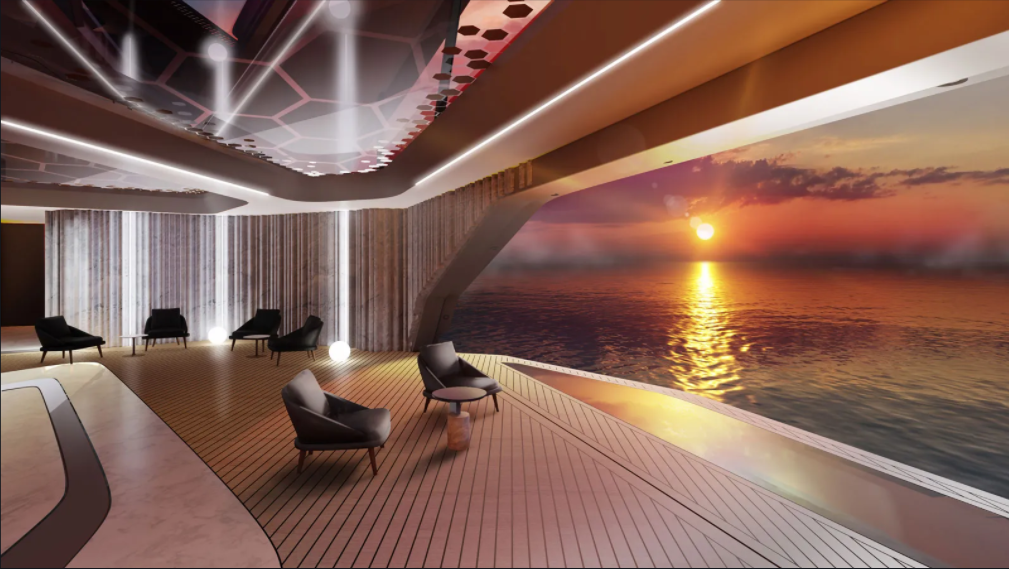 Elsewhere, key features include a "vast, theatrical piazza" spread across three levels, which is described as breaking "from thecanons of conventional yacht design".
The guest and owner accommodation is all positioned on the lower deck, allowing for a "greater sense of space and flow across the main level's guest areas".

The builder also revealed more details about the design's E-Hybrid propulsion system, which uses batteries as the primary source of energy. Diesel generators meanwhile are used for battery charging and high-speed cruising. The result, Oceanco says, is "no noise, lower vibrations and zero local emissions".
Featuring technical design and engineering from Lateral Naval Architects, Kairos was designed with Oceanco's NXT sustainability initiative in mind and is named after the ancient Greek for "time".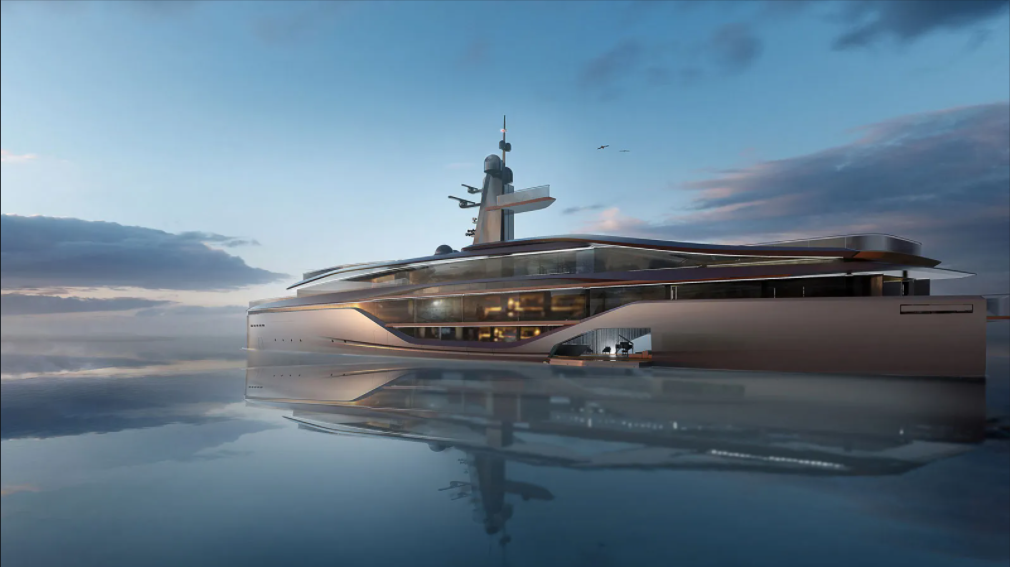 Speaking about the concept, Oceanco chief executive Marcel Onkenhout previously said: "Kairos is a remarkable vision shared by three passionate, forward-thinking partners: Pininfarina, Lateral and Oceanco.
"When owners see the Oceanco NXT endorsement on a yacht's design, they know they can expect elevated standards of life onboard that are in tune with new perspectives on sustainability and lifestyle."
Chairman of Pininfarina, Paolo Pininfarina, added: "Our passion as designers is to imagine new concepts of space that are capable of bringing enchantment to every moment of the yachting experience."