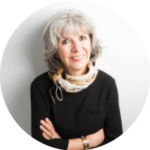 It gives us great pleasure to count CIBS, the China International Boat Show, amongst our members. Since its inception in 1996, CIBS has developed into the leading platform for the entire boat industry in China.
We celebrate your success and on behalf of the entire IFBSO Executive Committee, I would like to congratulate the CIBS team on the 25th anniversary edition of the show. I extend a warm welcome to the exhibitors and visitors and wish you all a very successful and enjoyable event. Happy Anniversary!
It gives IBI great pleasure in congratulating the organisers of the China International Boat Show in anticipation of the special 25 anniversary show due to take place in April. Given the turbulence and challenges we've all faced in 2020, the resilience and resolve shown by the leisure marine industry worldwide has been remarkable. The China International Boat Show remains a vital catalyst to boating in Asia, and as a more prosperous 2021 beckons, its role in spreading the boating message has never been more critical or welcome.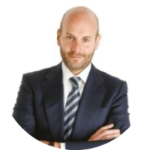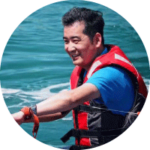 Director of Marine Department, Yamaha Motor Group
CIBS is the largest yacht exhibition in China. During the 20 years I have been in the industry, many domestic and foreign exhibitors will be invited at each exhibition. It is a great event in the boat industry.
I wish CIBS a happy 25th anniversary, and we will always be with you.
Chief Representative of Ferretti Group Shanghai Office
Ferretti Group became associated with CIBS in 2004, and it was CIBS that opened the door to the Chinese market for Ferretti Group. On behalf of Ferretti Group, I would like to congratulate the memorable 25th anniversary of CIBS!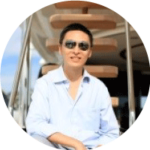 On the opening day of the show, we held the 2021 CIBS AWARDS Ceremony to reward outstanding brands and enterprises in the industry.